Associate Professor
Geoffrey
Waterhouse
PhD, MSc(1st class), BSc, FRSC, FNZIC, MRSNZ, MNZAS
Associate Professor
Geoffrey
Waterhouse
Associate Professor Geoffrey Waterhouse
https://unidirectory.auckland.ac.nz/profile/g-waterhouse
Associate Professor
The University of Auckland: Chemical Sciences
Biography
Theme Leader (Energy), The MacDiarmid Institute for Advanced Materials and Nanotechnology (2019-2021)
Associate Professor, School of Chemical Sciences, The University of Auckland (2017-)
Chair Professor, College of Chemistry and Material Science, Shandong Agricultural University (2017-)
Guest Professor, Key Laboratory of Photochemical Conversion and Optoelectronic Materials, Chinese Academy of Sciences (2016-)
Principal Investigator, The MacDiarmid Institute for Advanced Materials and Nanotechnology (2016-)
Chair Professor, School of Materials Science and Engineering, South China University of Technology (2015-)
Associate Investigator, The Dodd-Walls Centre for Photonic and Quantum Technologies (2015-)
Senior Lecturer - above the bar, School of Chemical Sciences, The University of Auckland (2012-2017)
Coordinator of Synchrotron Science, The University of Auckland (2011-2014)
Japan Society for the Promotion of Science Fellow (2013)
Associate Investigator, The MacDiarmid Institute for Advanced Materials and Nanotechnology (2009-2016)
Senior Lecturer, School of Chemical Sciences, The University of Auckland (2009-2012)
Research Fellow, Dept. of Chemistry, The University of Auckland (2007-2009)
NZST Research Fellow, IFS, Massey University (2004-2007)
Staff Scientist, Light Metals Research Centre, Auckland (2003-2004)
Research Fellow, Dept. of Food Science, The University of Auckland (2001-2003)
PhD(Chemistry), The University of Auckland (2004)
Research
| Current
Current research is clustered in four distinct areas;
Discovery of efficient electrocatalysts catalysts for hydrogen production, carbon dioxide reduction, dinitrogen fixation, oxygen electrocatalysis and rechargeable batteries.
Fabrication of electrochemical and optical sensors for the detection of pesticides, antibiotic residues, and viruses.
Development of novel nanoparticle and nanocarrier systems for the controlled/stimulated release of drugs and bioactives, and therapeutics (including NIR-driven PDT, PTT and photoacoustic imaging).
Advancement of synchrotron techniques (XPS, XANES, XRD, IR) in materials science research.
Our research in these areas supports the six year science plans of two NZ Centres of Research Excellence (CoREs), the MacDiarmid Institute for Advanced Materials and Nanotechnology and the Dodd Walls Centre for Photonic and Quantum Technologies. A central theme of our research is exploration of the fundamental relationships between the chemical, physico-chemical, structural, electronic and optical properties of solids and their function. We are attempting to address the key science challenges behind many of the United Nations Sustainable Development Goals (SDGs), in particular SDGs 6 (Clean Water and Sanitation), 7 (Affordable and Clean Energy), 12 (Responsible Consumption and Production) and 17 (Partnerships for the Goals).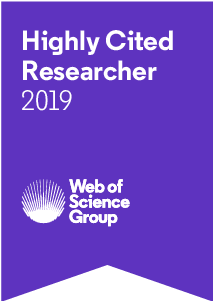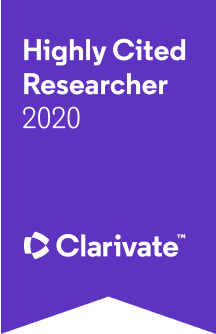 Teaching
| Current
CHEM 251 - Structure and Spectroscopy (Teacher and Course Director)
CHEM 310 - Structural Chemistry and Spectroscopy (Teacher and Course Director)
CHEM 340 - Advanced Analytical Chemistry (Teacher)
CHEM 380 - Materials Chemistry (Teacher)
CHEM 710 - Structural and Computational Chemistry (Teacher)
CHEM 760 - Advanced Green Chemistry (Teacher)
Responsibilities
Associate Professor in Physical Chemistry/Materials Science
Areas of expertise
Surface chemistry
Heterogeneous catalysis
Photocatalysis
Renewable energy technologies
Photonic crystal engineering
Photonics
Committees/Professional groups/Services
New Zealand Delegate to the International Union of Pure and Applied Chemistry
Editor-in-Chief, Journal of Future Foods (KeAi Publishing, ISSN: 2772-5669)
Associate Editor-in-Chief, Food Science and Human Wellness (Elsevier, ISSN: 2213-4530)
University of Auckland Senate
University of Auckland Human Participants Ethics Committee
Selected publications and creative works (Research Outputs)
As of 29 October 2020 there will be no automatic updating of 'selected publications and creative works' from Research Outputs. Please continue to keep your
Research Outputs
profile up to date.
Contact details
Alternative contact
Primary office location
SCIENCE CENTRE 302 - Bldg 302
Level 9, Room 963
23 SYMONDS ST
AUCKLAND CENTRAL
AUCKLAND 1010
New Zealand

Enlarge and Print
Web links